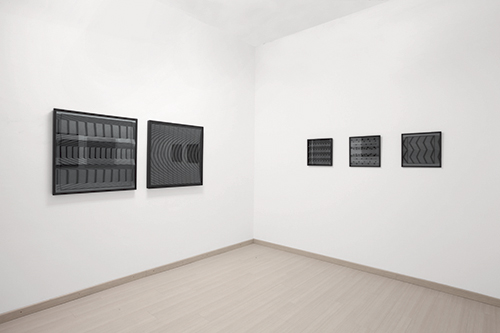 Ludwig Wilding

La Galleria Dep Art riporta l'attenzione su Ludwig Wilding uno dei maestri indiscussi dell'arte cinetica internazionale. La mostra propone al pubblico un'ampia selezione di opere storiche di cui molte inedite, offrendo una visione ampia e quanto più possibile completa dell'artista tedesco.
Dagli anni Sessanta la ricerca di Wilding è sempre stata incentrata sulla visione stereoscopica e il "movimento apparente"; le oscillazioni percettive delle sue opere dipendono infatti da linee interspaziate, trame ortogonali, trasparenze, ripiegamenti, superfici concave o convesse che analizzano l'interdipendenza tra l'artista e lo spettatore, così come tra il soggetto percipiente e l'oggetto percepito.
​
Scarica comunicato stampa
Ludwig Wilding

Dep Art Gallery, focuses Ludwig Wilding, one of the undisputed Maters of international kinetic art. The exhibition offers to the public a wide selection of historical works most of which unknown, thus offering a broad and as more complete as possible vision of the German artist.
Since the sixties Wilding's research concentrated on stereoscopic vision and "apparent movement"; the perceptive oscillations of his works depend, in fact, on inter-spacial lines, orthogonal weaves, transparencies, curves, concave or convex surfaces, which analyse the inter-dependence between artist and spectator as well as between the perceiving subject and the perceived object.

Download press release