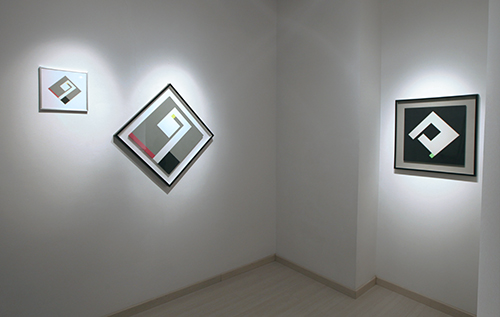 BRUNO MUNARI
Opere

Inaugurazione martedì 17 aprile ore 17.00
18 aprile – 30 giugno 2012

In occasione del Fuorisalone Milano Design Week 2012, la mostra dedicata a Bruno Munari avrà luogo a Milano presso gli spazi espositivi della Galleria Dep Art
La collezione, costruita nel corso degli anni, comprende circa venti opere dell'artista milanese tra cui i Negativi-Positivi, le Curve di Peano (1974), le Xerografie originali degli anni '60.
BRUNO MUNARI
Works
Opening Tuesday, 17 April at 5:00 pm
18 April – 30 June 2012

During Fuorisalone Milano Design Week 2012, the exhibition dedicated to Bruno Munari will take place in Milan at Dep Art Gallery. The collection, built over the years, shows over fifty works including Negativi-Positivi, Curve di Peano, Scritture illeggibili di popoli sconosciuti, Ricostruzione teorica di un oggetto immaginario, Xerographies of the 60s.